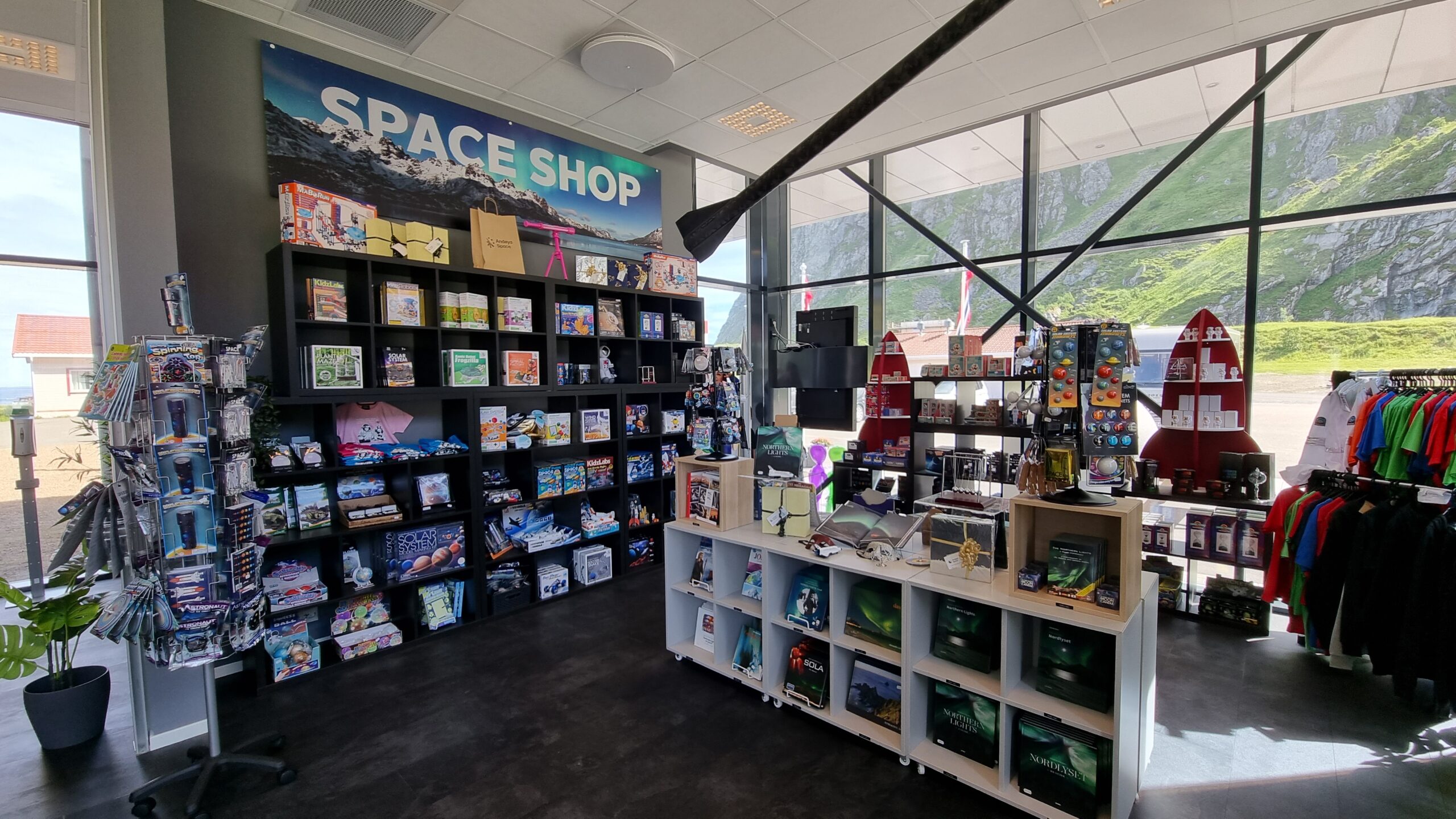 Space Shop with
unique gifts and products
Visit our Space Shop next time you're coming to Andøya Space or if you need a gift for a birthday or Chirstmas. We have many different and unique products.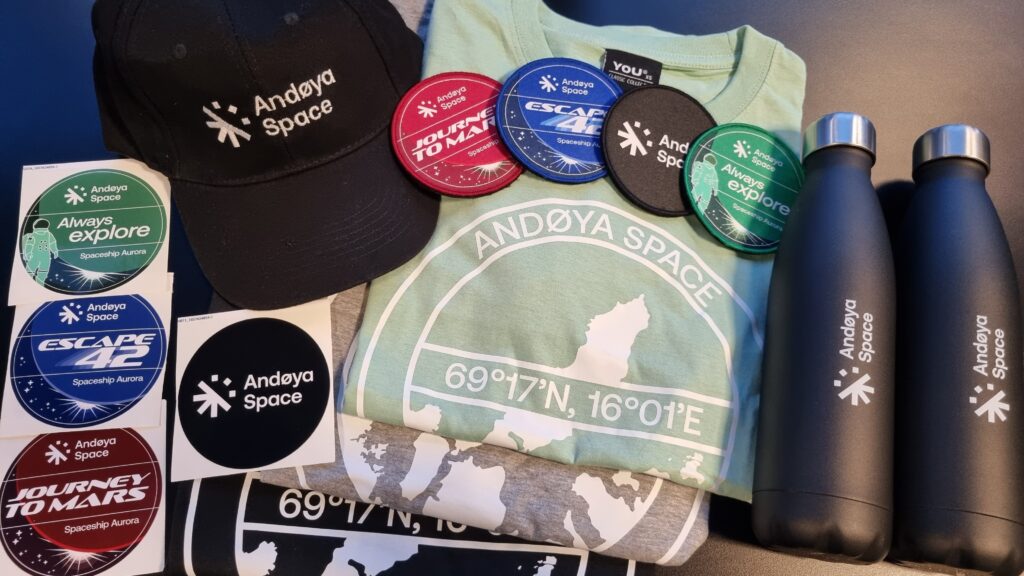 Andøya Space products
Souvenirs from Andøya Space. You'll find a selection of items with the Andøya Space logo, and we continually work to increase the range. From drinks bottles, coffee cups and stickers to t-shirts, hoodies and baseball caps.
Gifts & presents
Whether it's a birthday, Christmas or a special occasion, you'll find a wide selection of items that might just make the perfect present. We are happy to assist, if you're stuck for ideas. Have a birthday coming up soon? Let your child (or adult) come and fill a box with the presents they would like. Let friends and family know that they can come and buy directly from the box! This eliminates the risk of duplicate presents and you're sure the presents will be well received.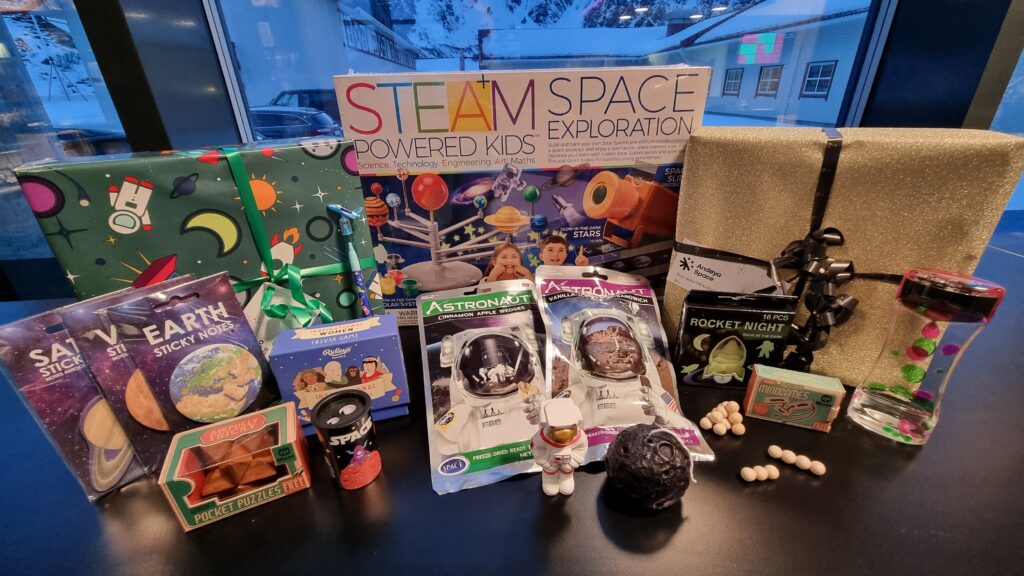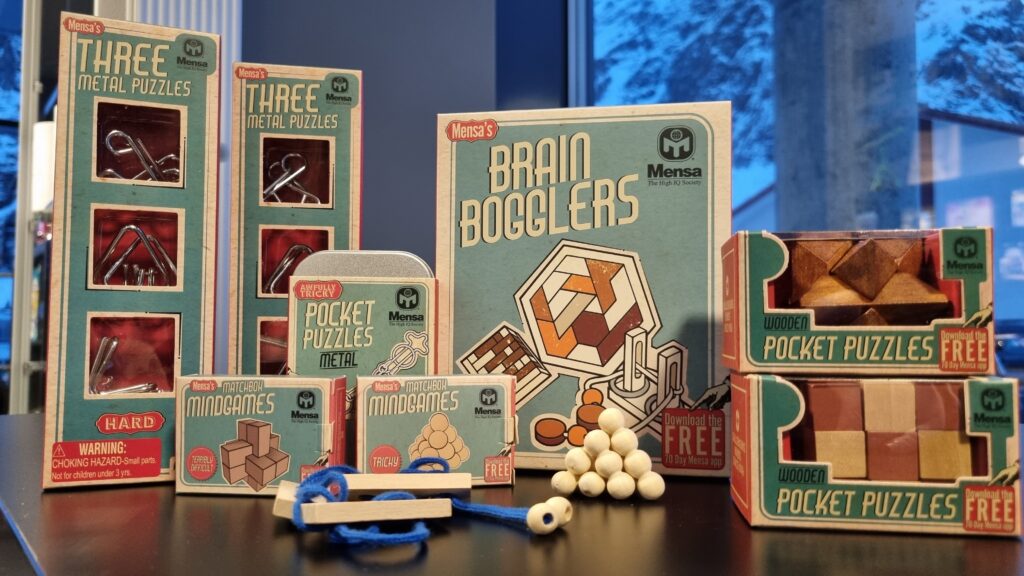 Brain teasers
Feel like a mental workout? We have a selection of brain teasers, from a 4x4x4 Rubiks Cube or a mini-IQ puzzle to a selection of Mensa challenges. We also have a variety of puzzles from child friendly 10-piece puzzles to help learn the numbers, to double sided Star Wars puzzles with 1000 pieces. We have something to challenge anyone.